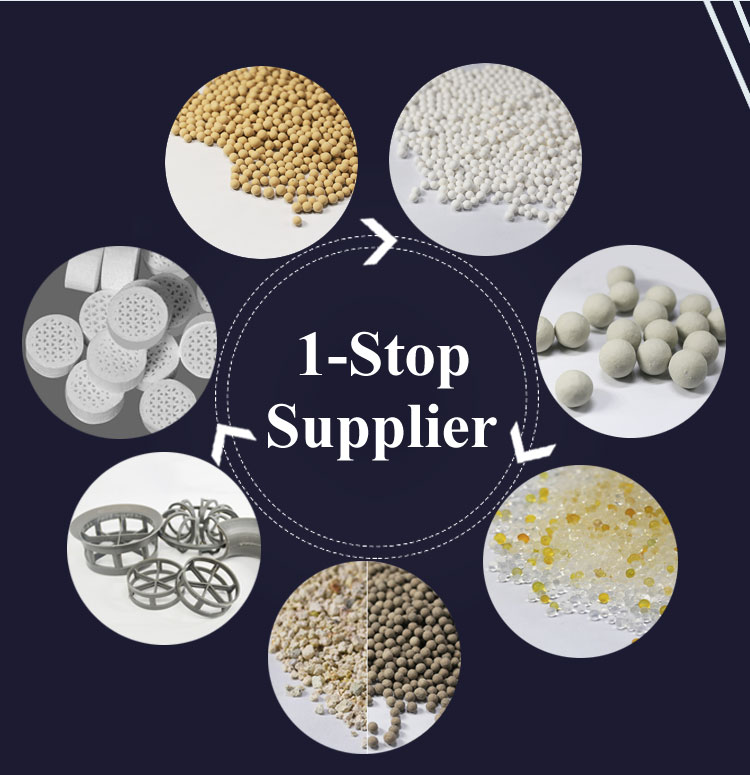 Pingxiang Gophin Chemical provides professional technical support and high quality chemical products.
With 7 years' experience in Petroleum & Chemical industry, we have developed a strong team and we continue to pride ourselves in our wide scope of materials and capabilities.

As a professional manufacturer and exporter of Molecular Sieve, Activated Alumina, Silica Gel, Container Desiccant, Ceramic Balls and Tower Packing, our products have already sold to more than 60 countries, widely used in PSA VPSA medical & industrial oxygen, nitrogen, Hydro gen generator, cryogenic air separation, petrochemical and dehydration industry. We have facility in Jiangxi and Henan, annual capacity is 10000-15000MT. You can depend on our knowledgeable staff to provide solutions in all application of the material.

Best price, high quality and on-time delivery are our promises to our clients. Gophin Chemical is committed to prompt personal and professional customer service. We know our business so that we can be more responsive to yours.